«The clients of passenger and freight traffic seek punctual, smooth and efficient connections. Therefore, internationally harmonized production planning is the foundation of cross-border rail traffic. The volume of interna- tional transport will continue to increase in the future; given the scarce track capacity, the coordination among the railways, will be become even more important. The success of the railways in competition with other modes of transport depends not least of the quality of the timetable respectively the customer satisfaction.
For this purpose Forum Train Europe FTE offers its members a coordination platform, at which among partners, international train timetables in passenger and freight traffic are planned in high quality, with a great deal of commitment and under continuous development.
Hence the resulting outcome we will be measured: An international timetable offer that satisfies the needs and requirements of our customers and with that lead to a sustainable and economic success for our members. To further improve the cross-border rail traffic is our aim and motivation».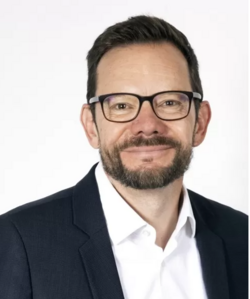 Philipp Mäder
President
Schweizerische Bundesbahnen SBB
Internationaler Personenverkehr
Trüsselstrasse 2
3000 Bern 65
Switzerland
philipp.maeder at sbb.ch